DIY: Charcoal Peel off Pack
Sunday, July 17, 2016
I've been quite busy with school these past few weeks that's why I haven't been able to post as much. Well school is stressful and stress may have different effects on us. Some of us may gain or lose weight, some of us get hormone imbalances, while some get break outs. So I was on youtube a few days back and saw a DIY on peel off face mask. So why not try it? Well that's why you're here!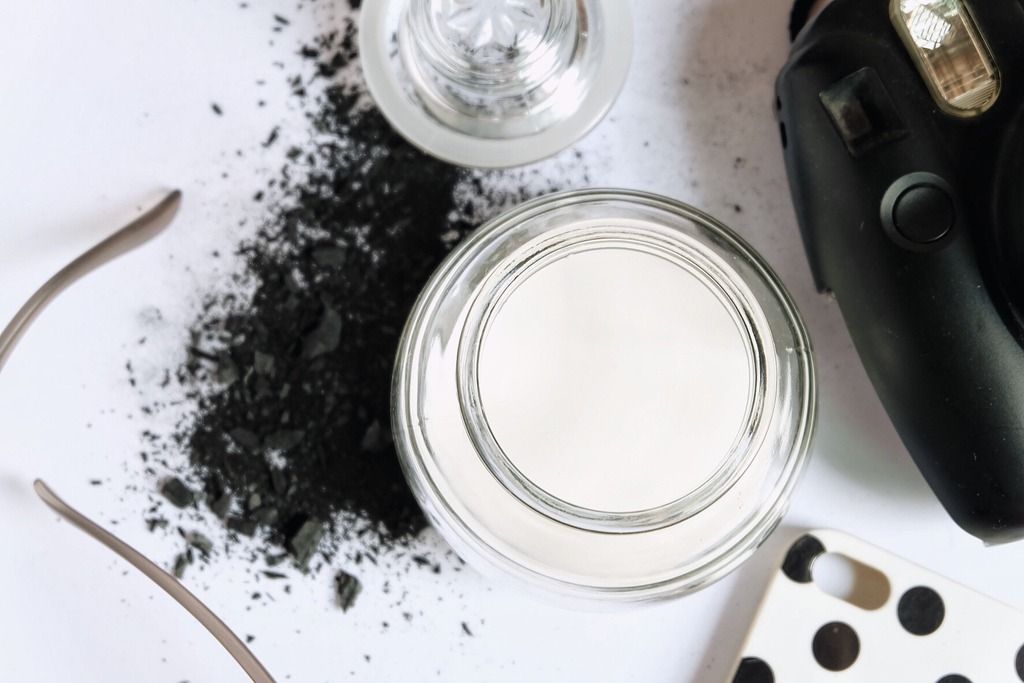 Step 1: Prepare all the materials you need. Don't worry, you probably have most, if not all, of these in your homes.
What you will need:
Empty container to put your finished product in (tub or tube may do)
Container to mix your product in (this may be optional if you'll be using a tub where you can store your product)
Something to mix with (preferably a brush)
Charcoal powder
White Glue
White Glue?! That's probably weird or gross. but if you're up to it then let's continue.
Step 2: You basically just combine all the ingredients the mix them well.
The finished product would somehow look like the swatch on the first picture and I recommend using a brush when applying this to avoid mess, but using your fingers is fine as well. It's a great alternative for my usual nose pack since it's cheap and readily available in our homes.
I usually apply this on my nose, chin, and cheek areas. I usually wait 20-30 mins for this to fully dry. I recommend you remove it once dry since waiting too long cause oil to build up under the mask and so it will lose its effectiveness. So this mask has like an extreme hold to it, but not on the verge where in my face feels like its going to peel off. As for its effectiveness, it does remove whiteheads and blackheads effectively just like my usual pore pack.
For the final judgement, would I replace my regular mask with this? Probably not any time soon, It's great but it's quite a hassle plus I don't really like the smell and idea of glue on my face. But if your looking for something new to try that cheap and readily available then try it in your homes and tell me how it went below.