DIY: Faux Marble Dish
Tuesday, July 21, 2015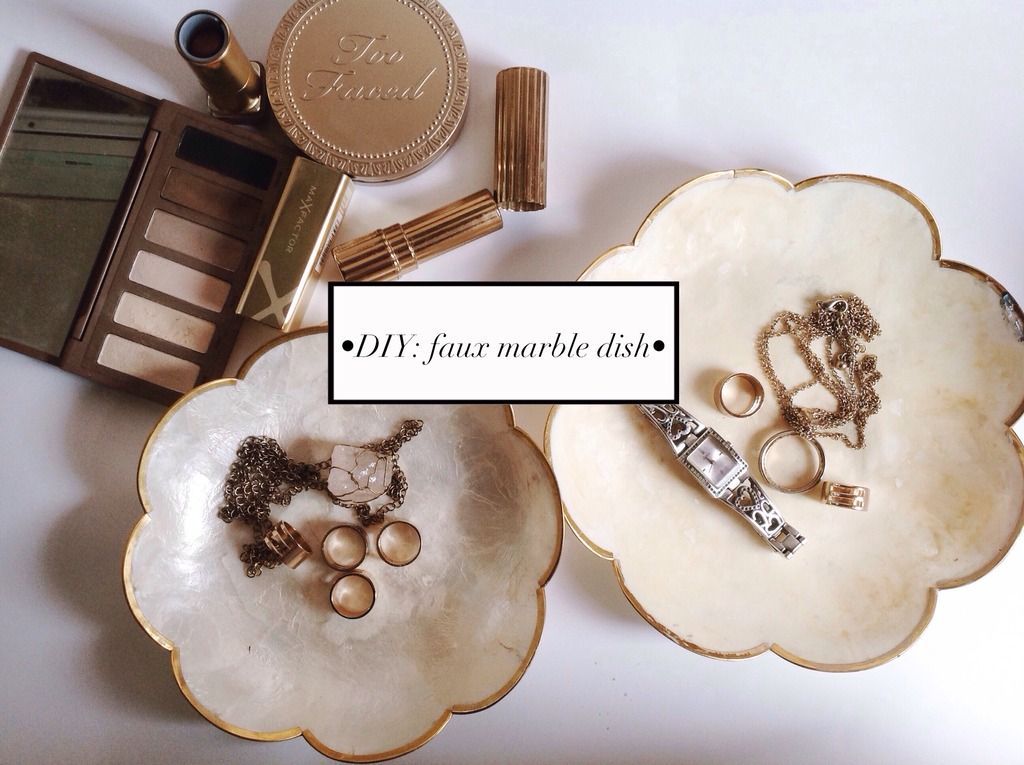 Flashback to my newbie days of painting. I stuggled so much with cleaning my brushes that I have soiled a few pieces in our bathroom. Including a beautiful capiz or windowpane dish with gold trimmings. I few more weeks and i'll be moving in manila because college is about to start. I decided revamp this, so that i could bring it to manila.
The smaller dish is an example on how it looked like before revamped it (except for a huge paint stain in the middle). I used acrylic paint for this project, particularly the brand from Reeves.
Step 1:
I diluted the colors titanium white and yellow ocher. Dont dilute it too much unless your panting on a flat surface, because your paint will drip.
Step 2:
Paint the whole surface in white, make it thick but not too thick. Add splotches of the yellow ocher where you wish to have the marble effect.
Step 3:
Blend it together to achieve the effect. If ever your brush leaves markings or scrapes of the paint just add tiny drops of water.